Peter Abando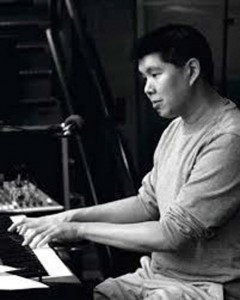 Age: 34
Ethnicity: Filipino and Chinese
Occupation and/or Company: Music Teacher (K-7 Elementary right now), Music Director (for musical theatre productions and Off Key Musical Improv), Accompanist, Composer, Pianist
Years of experience: 15 years of work in theatre and music performance and music direction.
Personal & professional philosophy:
Always keep learning, only make plans if you have to, and good colleagues/collaborators make even the weirdest/hardest projects amazing.
Upcoming performances/ project:
Dogfight (by Pasek and Paul) with Semper Fi Collective, Off Key Musical Improv's new/original show in June, composing a musical for Vancouver Fringe.
What is the highlight of your work?
Composing Connected: The Musical, which was nominated for Outstanding New Work at the Ovation Awards, tied with music directing Edges (another Pasek and Paul musical) with two monkey's productions, nominated for a Jessie for Outstanding Production (Musical).
Future goals:
Writing more musicals, taking them to new places, connecting to people through the arts.