Katherine Ariel Lozada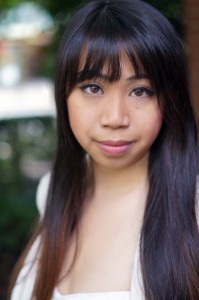 Age: 23
Ethnicity: Filipino
Occupation and/or Company: Property Management Co-ordinator
Years of experience: 3.5
Personal & professional philosophy:
We all face hardship in our life. We must face it, but there is a difference between acknowledging it and letting it consume us. Acknowledge the messes life throws at you, and when you're ready, start picking up the pieces. It may take a while, but know that you're growing and learning from it. Aim to move forward in spite of the struggles — what other choice is there?
Upcoming performances/project:
A Modern Fairy Tale as Snow (supporting) and as Jasmine/Cat (ensemble). A Modern Fairy Tale is a LGBT and Gender neutral themed musical parody that runs August 19th to the 30th at the Metro Theatre 1370 SW Marine SW Marine Drive, Vancouver. The show tales classic fairy tale characters are put into modern day situations. Tickets are $20.00. They are available on the Metro website. After this show, Katherine will begin work with the White Rock Players' Club in Cinderella: The Ultimate Panto as the Fairy (lead).
What is the highlight of your work?
With respect to musical theatre, the highlight was discovering I had the courage and the ability to come back. I have been honoured to be cast in principal roles with the White Rock Players' Club, Fraser Valley Gilbert & Sullivan Society, and Orthros Theatre Company. In remembrance of my late mother, I do musical theatre. She loved everything musical. Performing is a way to remain connected with her and honour her passion for music.