Isabel Kanaan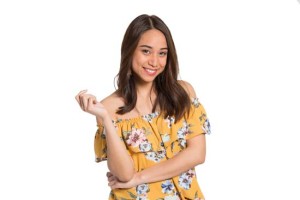 Age: 25
Ethnicity: Filipino
Occupation and/or Company: Actor on CBC Television's AIR FARCE and Writer & Performer for Carlos Bulosan Theatre
Years of experience: 4 years
Personal & professional philosophy:
Hard work comes naturally if you've got passion to motivate it. People always say I'm so busy and that I should slow down and have fun, but they don't realize that I am having fun!
Upcoming performances / projects:
Air Farce Canada 150 premiering across the country on CBC, July 1, Second City's House Ensemble, weekly live show at the John Candy Box Theatre in Toronto, and Hey '90s Kids, You're Old! live sketch revue at Winnipeg Fringe Festival, July 19 – 30
What is the highlight of your work?
Getting messages from fans across the world about how my work on the web series Haunted or Hoax has impacted their lives and has given them courage to truly be themselves.
Future goals:
Personal career goal: To keep on creating and performing so I can impact more lives!