Gerphil Flores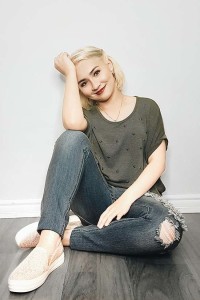 Age: 27
Ethnicity: German-Filipino
Occupation and/or Company: Singer/Actress
Years of experience: 15 years
Personal & professional philosophy
Put God first in everything you do.
Upcoming performances/project
This November I'm performing the role of Oscar, the king's page, in the Verdi opera Un ballo in maschera (A Masked Ball) with Opera Mariposa and Heroic Opera.
What is the highlight of your work?
Finishing second runner-up in Asia's Got Talent.
Future goals
To have my own music school and share the gift of music to people of all ages as well as to become an accomplished opera performer
Personal career goal
Keep learning new things