Edgar Avelino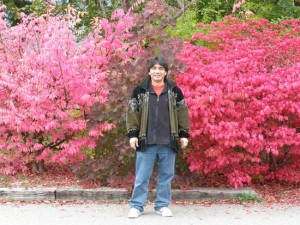 Age: 58
Ethnicity: Filipino. I was born and raised in the Philippines. When I was 17 years old, my family moved to Vancouver and I have lived here since.
Occupation: I am a professor at Langara College in Vancouver. I have been teaching at Langara since 1984.
Years of experience: I have been playing classical guitar for nearly 40 years and playing at various venues in Vancouver for 25 years.
Next performance: The 16th Annual West Coast Guitar Night. The evening will feature Acoustic Jazz, Classical, Folk, Celtic, Filipino and Flamenco by Kent Hillman, Hanh Nguyen, Les Finnigan, Simon Fox, Edgar Avelino, and John Gilliat with Rossi Tzonkov.
Highlight of your performance: The privilege of playing on the same stage alongside some of Vancouver's finest solo guitarists at the annual West Coast Guitar Night concerts. I have been playing at these concerts since its inception in 1999. The highlight of the upcoming concert in October will be the opportunity to present beautiful songs from the Philippines as interpreted on a classical guitar. The classical guitar adapts very naturally to traditional Filipino rhythms like kundiman, harana and balitaw as well as modern songs.
Future goals as an artist: I have two goals that are important to me. One is to produce CDs of music that I love dearly: Spanish, South American, Brazilian and of course, Filipino. A second goal is to introduce Filipino music to many music lovers who are unfamiliar with this music.
The 16th Annual West Coast Guitar Night takes place on Saturday, October 18, 2014 at 8:00 p.m. at The Cultch Historic Theatre, 1895 Venables St. Vancouver, BC. Tickets are $29/$24 and available by calling 604-251-1363 or visiting http://tickets.thecultch.com/peo/