Bernadette Saquibal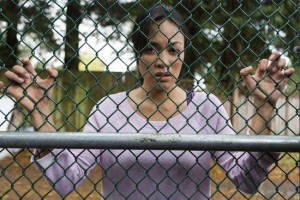 Ethnicity: Filipino
Occupation: Actor at RED Management Inc. and Creative Entrepreneur
Years of experience: Acting for 2.5 years
Latest performance: Bernadette Saquibal stars in "Cruel & Unusual," a Vancouver-produced mystery thriller film playing at Vancity Theatre on May 28 and 31, and June 10.
What is the highlight of your performance?
The highlight of my performance in the film, "Cruel & Unusual," was having the opportunity to act alongside some of the best local and Canadian talent. The director, Merlin Dervisevic, cared about what each actor needed to flourish and be their best, and my scenes with David Richmond-Peck and Monsour Cataquiz were a key highlight of the experience. The love amongst all the cast and crew, and the sense of family was deeply memorable for me and will never be forgotten.
Next Performance: I have recently taken a script writing class while continuing to study the structure of story. I look forward to using these tools in translating some of my creative ideas into film. I also spend time writing original songs. My goal is to put on an intimate show of my work. I find the craft of both acting and music complement each other immensely well.
Future goals as an artist:
I attempt everyday to live life to the fullest. I am a creative, intuitive and very driven being who enjoys having multiple outlets of expression, be it through acting, singing, songwriting, poetry or writing story. As an artist, my main focus is to continue to learn from what life brings me, enjoy every step, and be able to translate these experiences into creative works of art that may connect with others in a positive way.
Learn more about Bernadette Saquibal at www.bernadettesaquibal.com. For film screening times and dates for "Cruel & Unusual," visit www.viff.org.